If you have bees in your house in Clearwater, our bee relocation professionals can help you get rid of them.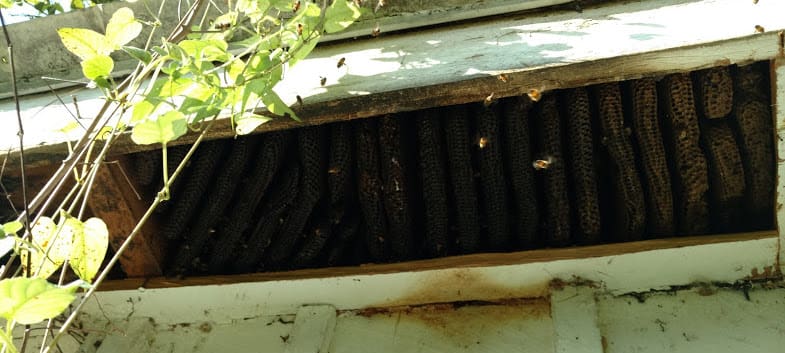 Bees in House in Clearwater – Bees belong outdoors, and logic would indicate that you'd never find bees in your house. False! Bees actually rather like soffit and siding. When there is an opening for them to get in, they are happy to set up their honeycomb in a ready-made structure. Not to mention that one species, named carpenter bees, are actually destructive because they bore into wood. If that is happening to your Clearwater, Florida home, however, that doesn't make you very happy.
The buzzing alone can drive you insane, and as the hive grows, it can put a lot of strain on those areas of your home. If you are dealing with bees in your house or commercial structure, give us a call at BeeMan Stan. Our team provides high-quality bee removal services that save your sanity as well as the bees. Bees are an important part of our planet's ecosystem. In fact, mankind would not be able to survive if we didn't have bees, as they do the majority of pollinating, which provides for our food chain.
At BeeMan Stan, we have both the expertise and the proper equipment to safely deal with bees in any house in Clearwater. That includes using a product that will discourage a returning infestation. We are so confident about the effectiveness of our service that we give you a one-year warranty on our cleanout services.
If you have a bee problem or even if you are not sure if they are bees or wasps, give us a call. We'll take a sting for you! We have methods that are safe and will make your house free from bees.

---
At BeeMan Stan Bee Removal, we offer solutions to bees in houses for customers in Clearwater, St. Petersburg, Tampa, Orlando, Sarasota, Lakeland, Bradenton, Brandon, and Winter Haven, Florida.