Don't try to tackle a bee problem at your Clearwater home on your own – We'll take a sting for you!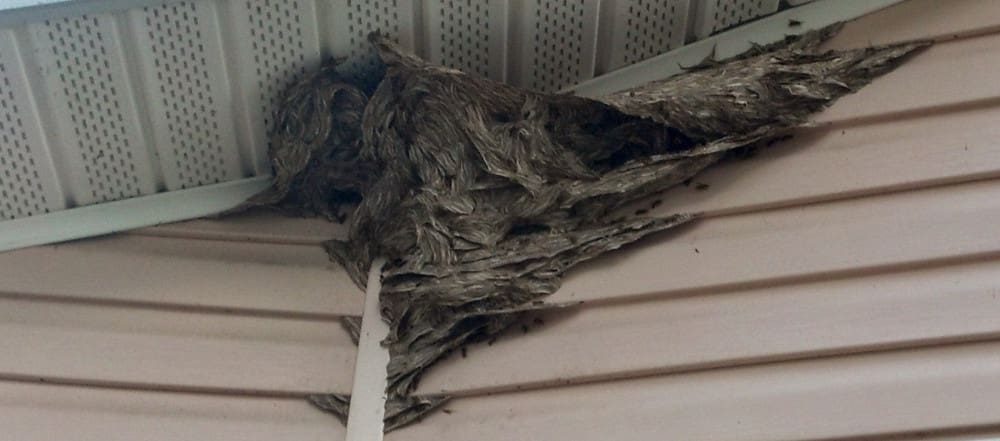 Bee Problem in Clearwater – Dealing with a bee problem can be a bit unnerving, particularly if you have never been stung before, so you don't really know if you would suffer a serious allergic reaction or not. It is one thing to take care of wasps with one of those canned wasp killers. However, you shouldn't deal with a bee problem that way. Bees are very important to our ecosystem and shouldn't be killed just because they happen to inhabit a place you don't want them to be.
When you call us at BeeMan Stan, you will find your bee problem resolved, yet you can feel good that little or no harm has come to the bee colony. We remove the bee problem and relocate the bee colony to an area where they can go about pollinating, so we continue to have edible plants on our planet.
You may not be sure whether you have a bee problem or a wasp one. It isn't always easy to tell them apart. We take care of any species of bee or wasp, and with our construction background, we can gently remove siding or soffit material to get to access the colony and remove the honeycombs. You can be assured that your home will be restored if we have to do an extraction inside.
We use effective techniques to not only remove the bee problem on your Clearwater, Florida property, but also safeguard against a re-infestation. We are so confident about that, we offer a one-year warranty on our cleanout services, so you won't pay us again if we need to return because the bees have. Don't deal with your bee problem on your own– we'll take a sting for you!

---
At BeeMan Stan Bee Removal, we offer solutions to bee problems for customers in Clearwater, St. Petersburg, Tampa, Orlando, Sarasota, Lakeland, Bradenton, Brandon, and Winter Haven, Florida.