Hornet Removal, Winter Haven, FL
If you have hornets, don't try to take care of them! Instead, call us at BeeMan Stan for expert and thorough hornet removal.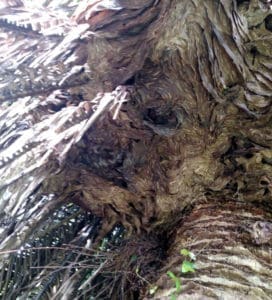 When you are outside your Winter Haven, Florida home or business property enjoying a little bit of that Florida sunshine, hearing the buzzing of bees in your flowers can actually be a welcome sound. However, when you realize that buzzing isn't coming from bees, but actually from hornets, the first thing you want to do is call our experts at BeeMan Stan for hornet removal services!
Hornets are a predatory type of stinging insect and, unlike their similar-but-not-the-same relatives the honey bees, hornets can sting over and over again. They differ from bees in other important ways aside from their sting. Not only are hornets prone to stay very close to their nests (meaning that if you see a hornet near you, there is likely to be many, many more hornets close by), but they also release a chemical signature when they feel they are in danger. This chemical will trigger an attack response from the rest of the hive, which is not just dangerous if you are their target, but sometimes deadly.
At BeeMan Stan, we want to take care of your hornet removal, so you don't have to worry about these particular types of stingers. When we take care of your hornet removal, we come prepared to take on the hornet nests with our protective gear and experience. Once we have safely removed the hornets' nest, we will take care to spray an eco-friendly spray that will protect you from their return. We guarantee our services for a year after removal, so if any hornets should somehow find their way back, we will rush back to take care of them.
If you see hornets on your property, stay safe and call us at BeeMan Stan for hornet removal.
---
At BeeMan Stan Bee Removal, we offer hornet removal services for customers in Clearwater, St. Petersburg, Tampa, Orlando, Sarasota, Lakeland, Bradenton, Brandon, and Winter Haven, Florida.

---
Call or text (863) 944-1367 for bee removal in
Winter Haven
We provide bee, wasp, and hornet removal in central and west Florida.
Choose your city below for more info:
Let us help with your bee problem!