Having our team provide bee control services is the best course of action in Tampa.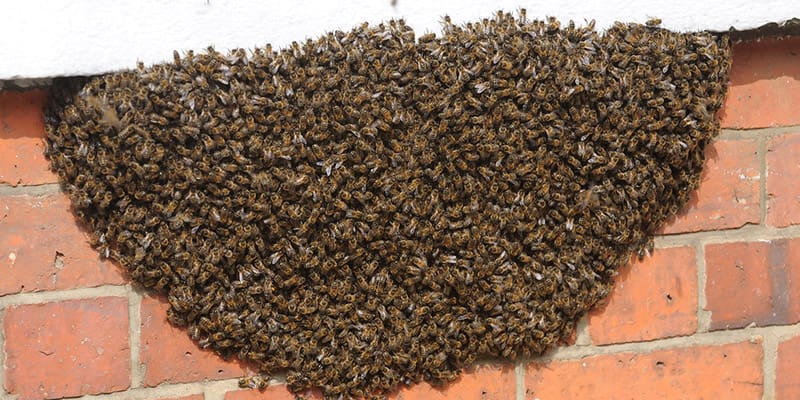 At BeeMan Stan, we are happy to provide a bee control service that not only removes bees from your home or business, but also safely relocates the bees to another area where they can thrive. We know that dealing with a bee control problem can bring up a lot of questions about whether you should do something on your own or call in a professional, but we believe that having our team provide bee control services is the best course of action.
Why Should You Call for a Professional Bee Control Service?
Calling in our professionals for bee control services in Tampa, Florida is especially important for protecting both humans and the bees. Because there have been recent events causing a significant decline in bee populations, it's important to protect and preserve those beehives that are able to continue to thrive. Bees are important pollinators and are critical to the health of our outdoor ecosystems.
With our bee control service, not only can we get to bees in hard-to-reach places, like under your siding, but we can also ensure that no human and as few bees as possible are harmed during the removal and relocation process. We have the proper gear and equipment, and with our many years of experience in the construction industry, we can effectively remove beehives and restore your property so that it looks its best.
What Should I Expect When I Call for Bee Control Service?
When you call on us at BeeMan Stan for a bee control service, we'll first ask you where you believe the bees are located, how long you suspect they've been there, and whether there are any specific precautions we need to take. For example, if someone in your family has a bee sting allergy, we will work with you to evacuate the premises until our bee control service is complete.
Then we'll identify the area where the beehive is located, safely and effectively remove the bees and the beehive, and restore your property back to normal. We can also discuss action steps for preventing future bee colonization at your home or business in Tampa, as well as explain our one-year warranty on our bee removal services.
Why Is It So Important to Protect Bees?
If you're wondering why we're so passionate about saving bees at BeeMan Stan, here are a few reasons why bees deserve to be relocated instead of killed:
Bees play a critical part in nourishing the habitats of other animals, like birds and other insects.
Bees are responsible for helping many of our most beautiful flowering plants thrive.
Bees pollinate over 80% of flowering plants, including 70% of the crops we humans eat.
Bees have been documented as producing honey as far back as 20 million years ago.
If you're interested in learning more about our bee control services or you need to schedule bee removal at your Tampa property, contact us at BeeMan Stan today. We offer safe and effective removal of stinging insects, such as bees, wasps, yellow jackets, and hornets. We'll take the sting for you!

---
At BeeMan Stan Bee Removal, we offer bee control services for customers in Clearwater, St. Petersburg, Tampa, Orlando, Sarasota, Lakeland, Bradenton, Brandon, and Winter Haven, Florida.