Call us to perform an inspection of your St. Petersburg property and set up a bee pest control plan, if needed.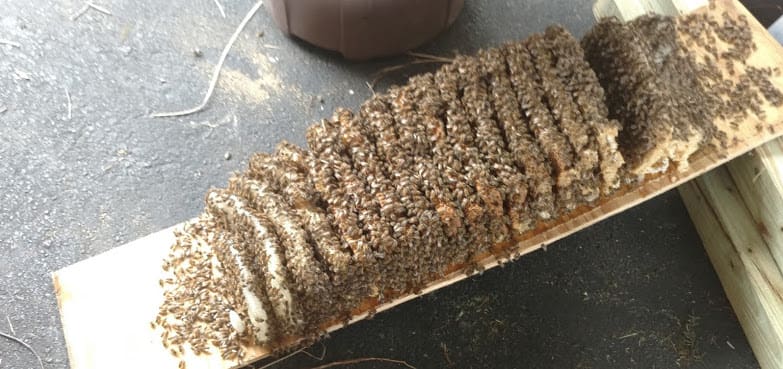 Bee Pest Control in St. Petersburg – Proper bee pest control takes the right tools and strategy, or you could end up with painful stings. If you are sensitive to bee stings or get swarmed, it can even be life-threatening. The best thing to do is call us at BeeMan Stan. One thing to remember is that bees are voracious defenders of their hive, so if you try to go it on your own, you risk a large part of the hive coming out and attacking.
Having a bee hive on your St. Petersburg, Florida property is not always a huge concern. However, when they have set up inside your home or an area where you come in close contact with the hive on a regular basis, which could be seen by the hive as a threat, it is best to call us for bee pest control.
Most bees are not overly aggressive, and some species don't even have stingers. It isn't just the sting that you need to be concerned with, however. One species, the carpenter bee, doesn't have a stinger, but it will create large, oval holes in wood to lay eggs, which can do damage to your home. One of the worst bees to have is Africanized honey bees. These are highly aggressive, and their goal is to kill the threat.
You won't need to know what kind of bee or wasp you have when you give us a call. We can come out and perform an inspection and give you our assessment about how to deal with the situation we find, whether that is bee pest control or another plan. Call today, and we'll take the sting for you!

---
At BeeMan Stan Bee Removal, we offer bee pest control services for customers in Clearwater, St. Petersburg, Tampa, Orlando, Sarasota, Lakeland, Bradenton, Brandon, and Winter Haven, Florida.