We can safely and effectively remove an infestation of yellow jackets from your property.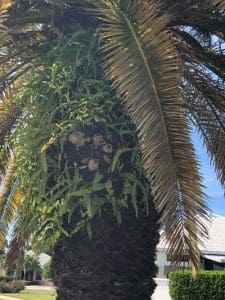 Yellow jackets are stinging insects that typically live in the ground around bushes and near thickly wooded areas. When you're mowing your lawn or pruning your landscaping, you may uncover a yellow jacket nest that you never knew was there. Yellow jackets can be aggressive, especially if you disturb their habitat, so it's important to get away from the spot as fast as possible and contact us at BeeMan Stan for yellow jacket removal services. You don't want to end up getting stung by a swarm of angry insects! Our team has the equipment and experience needed to safely and effectively remove an infestation of these pests from your property.
BeeMan Stan and the rest of our team provide yellow jacket removal services for residential and commercial property owners in Lakeland, Florida. We are available seven days a week for this and other pest control services. When you contact us about a yellow jacket problem, we'll send one of our experienced exterminators to your property as soon as possible to eradicate the nest. Leaving it on your property can create a dangerous situation for anyone who spends time outdoors.
In addition to yellow jacket removal, we provide a number of other pest services. We can carefully remove beehives, wasp nests, and hornet nests, giving you the freedom to enjoy your outside time without worrying about being stung. When we perform complete yellow jacket removal services, we offer a one-year guarantee that the pests won't return. Contact us at BeeMan Stan when you're in need of professional and effective yellow jacket removal services.

---
Yellow Jacket Removal in Clearwater, FL
Yellow Jacket Removal in Orlando, FL
Yellow Jacket Removal in Tampa, FL
Yellow Jacket Removal in Winter Haven, FL
Yellow Jacket Removal in Sarasota, FL