We have the right experience to safely remove hornets from your property and prevent them from coming back.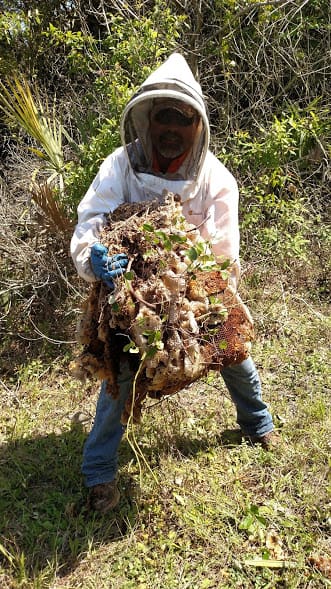 At BeeMan Stan Bee Removal, we have extensive knowledge of and experience with different kinds of stinging insects, including not only bees but also yellow jackets and hornets. All three types of insects have painful stings, but hornet stings tend to be more intense than bee stings. In addition, a single hornet can sting over and over again. On top of that, while hornet stings tend to have less venom than bee stings, the venom is still potent enough to trigger dangerous reactions in those with allergies. If you are concerned about hornets on your property, you can turn to our team to get the effective hornet nest removal services you need.
One piece of good news about hornets is that they tend to stay outside rather than invade your home in the way bees often can. Instead of swarming into your home, these insects will generally build their nests in trees and shrubs. However, having hornets in your yard makes it hard to enjoy your outdoor living areas, and it can put your children at risk for painful stings as they play outside. Fortunately, our hornet nest removal experts know how to remove these insects safely and efficiently without provoking them, and we can provide follow-up treatments to prevent more hornets from invading your yard in the future.
We are proud to serve the Lakeland, Florida area, and we want to help you protect yourself and everyone else on your property from hornet stings. If you have discovered a nest of these insects on your property or have seen them buzzing around, simply give us a call to get the expert hornet nest removal services you need.
---
At BeeMan Stan Bee Removal, we offer hornet nest removal services for customers in Clearwater, St. Petersburg, Tampa, Orlando, Sarasota, Lakeland, Bradenton, Brandon, and Winter Haven, Florida.