We offer safe and effective bee removal services to help you stay safe from these stinging insects while still preserving the colony.
Although bees play a vital role in the ecosystem, that doesn't mean you have to put up with a bee infestation in your home. Bees have painful stings and will attack when provoked, and having a beehive in your walls can lead to a variety of other problems—for example, the honey can attract other pests. If you have a bee infestation on your hands, we at BeeMan Stan Bee Removal can help. We have extensive experience in this business, and you can count on us to provide the effective bee removal service you need.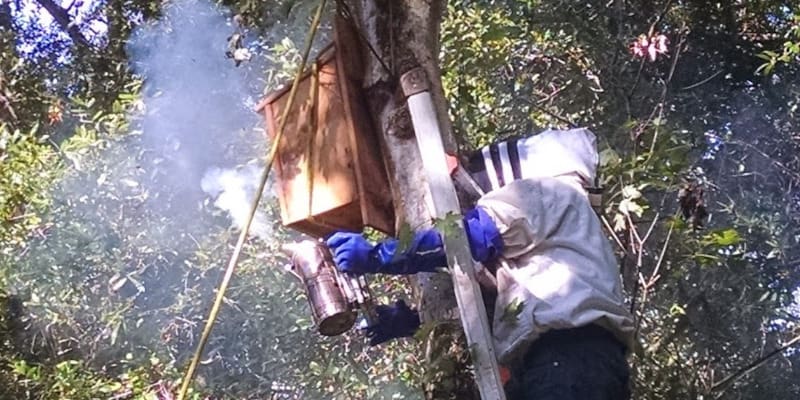 If at all possible, our bee removal service team will safely relocate the bee colony to a new home—we want to do our best to preserve the environment, and that means saving as many pollinators as we can. Our experts, wearing proper safety gear, will first use smoke to sedate the bees and then open up the hive and remove the queen. We'll place her in a portable hive before removing the honeycombs as the rest of the colony moves to join her. We'll remove all traces of wax and honey from your property, and we'll apply eco-friendly pest control treatments to prevent future bee infestations.
Our team is proud to serve the Lakeland, Florida area, and we want to help you keep bees away from your home, business, or other property. If you suspect you have a bee infestation on your hands, just give us a call to get the effective bee removal services you need.
---
At BeeMan Stan Bee Removal, we offer bee removal services for customers in Clearwater, St. Petersburg, Tampa, Orlando, Sarasota, Lakeland, Bradenton, Brandon, and Winter Haven, Florida.