Pest Services, Lakeland, FL
We work with both commercial and residential property owners to provide pest services.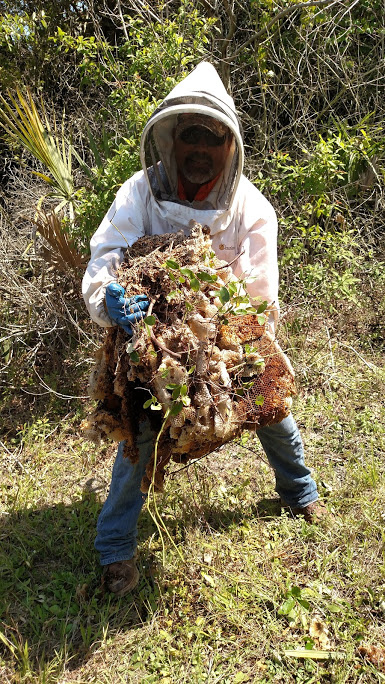 When you're dealing with pests on your Lakeland, Florida property, you may be wondering where to turn for help. Certain pests are more bothersome than anything, but some can create a dangerous situation for you and your family, especially if you enjoy spending time outdoors. Stinging insects are especially worrisome because they can hurt you, your children, or your pets when you're out in the yard. Some of the most common pests we have in the area include bees, wasps, and yellow jackets. If you're dealing with these pests at your home, contact us at BeeMan Stan to learn more about our pest services.
We work closely with property owners to safely and effectively remove pests. Our owner worked in the commercial construction industry for more than 30 years, giving him the experience needed to understand buildings, wall systems, and roof structures. Through this understanding, he has been able to determine how to safely remove pests and their nests from structures without causing any damage. We work with both commercial and residential property owners to provide pest services.
Not only are pests bothersome when they're in your yard, but they also tend to move indoors when the weather gets warm and humid. Removing the pests and their colonies is the only way to prevent concerning issues from impacting your family. Our professional pest services will ensure that all pesky bees, hornets, and yellow jackets are eradicated from your property by the time we finish. We can also schedule quarterly treatments for ongoing pest management.
---
---
At BeeMan Stan Bee Removal, we offer pest services for customers in Clearwater, St. Petersburg, Tampa, Orlando, Sarasota, Lakeland, Bradenton, Brandon, and Winter Haven, Florida.