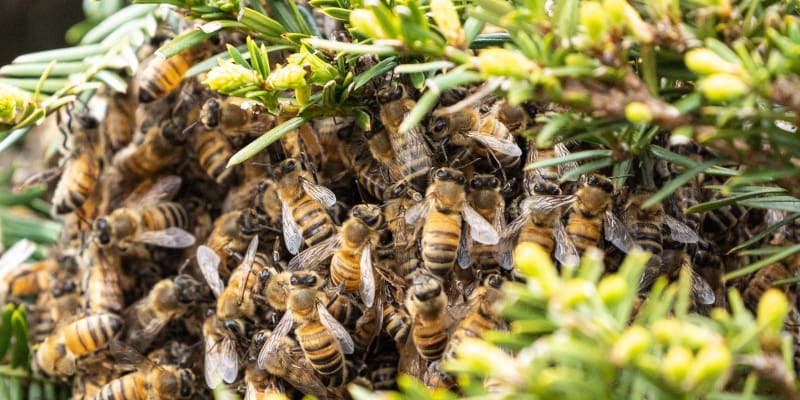 Bees have been a buzzword lately (pun intended), as people are becoming aware that we depend on bees to keep our agricultural system healthy. However, when those bees and other types of stinging insects that many refer to as "bees" move into your home, it can be concerning. If you have a population of bees or other stinging insects, you may have a bee problem that needs to be addressed at your home.
Bees find homes wherever they feel is suitable, regardless of human activity. Some of the signs that you have a bee problem are:
An unusually large number of bees around your home or property
A nest or hive on your property that is active and thriving
Dark splotches or areas on your walls and ceilings– bees can make nests inside the walls of your home where honey can seep through
Spotting any of these signs of a bee problem should be addressed quickly and by a professional. Bees can be dangerous and will protect their nests and hives if they feel they are threatened. If you are allergic to bee and other insect stings, it can be especially dangerous.
At BeeMan Stan Bee Removal, we offer bee removal in the Clearwater, Florida area. We specialize in live bee removal so that we can safely relocate the precious pollinators somewhere they can thrive and eliminate the risk to your home and family. We are equipped to handle even complicated jobs, as bees can construct nests in hard-to-reach places. Our team has extensive experience in construction, which makes us a great choice for those times when you need to have siding or soffit removed to access and remove your bee population.
If you are looking for professional bee removal services, reach out to us. Our team always offers courteous service while performing environmentally necessary live bee removal. Give us today to discuss your needs and schedule with our skilled team!